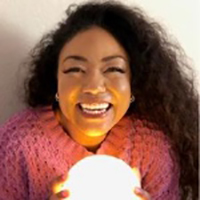 Toshie McSwain b.1984, Detroit, MI; lives and works in Las Vegas, Nevada
Multi-media, acrylics and ink
Dreams and developmental milestones are depicted through layering and staining to create visual imagery that has a dreamlike quality of being familiar, and at the same time, indiscernible.
EXHIBITIONS / REVIEWS:
B.F.A., Art Education, Painting- Bowling Green State University
10X Artist in Residence- Park City, UT 2020
Rainbow: 7 Colors 7 Artists- Las Vegas, NV 2012
Best New Visual Artist- Las Vegas Seven Magazine 2010
I told you so.- Las Vegas, NV 2010
Darren Johnson b. Kankakee, IL, lives and works in Las Vegas, NV
Painting (oils) and drawing
Johnson creates work that serves as an effort to comprehend and document contemporary American life, with frequent attention to the dull and unflattering.
MFA-Studio Art, Bowling Green State University, OH, 2008; BA-Art, Cardinal Stritch University, WI, 2000
Darren Johnson received the Nevada Art Council's Visual Arts Fellowship in 2011. His work has been exhibited in galleries and institutions across the United States including the Toledo Museum of Art, the University of Chicago, Triton Museum of Art, Indiana University-Purdue University Indianapolis, and most recently in Birds of NV at Priscilla Fowler Fine Arts.